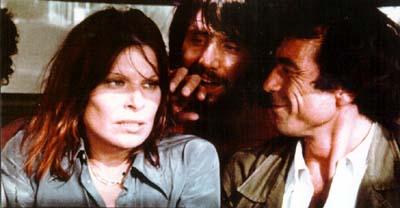 A gang of thieves hijack a man's car after botching their getaway from a robbery. They take a woman prisoner and command the man to drive them to safety. The man must try to cope with the bad situation he is in as well as trying to get help for a sick child that he is caring for.
I know there are a few other Bava sluts around here. Anyone watched, or love Rabid Dogs? I just watched it tonight, and holy crap! What a change of pace for Bava... a good change of pace! I was totally taken aback by how engaging and exciting this little picture was. It's interesting in that it's such a contained setting (the majority of the film takes place inside a sedan) with only a handful of characters. That said, the tension stays up, and the action delivers.
There's even a Last House on the Left style-making-a-girl-piss-herself-scene.